Facilities/Services
• Club Aetas
The AETAS bangkok proudly invites you to the newly open "CLUB AETAS", which will served as its Executive Lounge and as the ultimate gateway to the top of the world with breathtaking view of the majestic Bangkok skyline.
"CLUB AETAS" is situated on the 24th Floor, The AETAS bangkok. Be the first to experience the state of the art of all experience.
Featuring a nationwide Award-Winning Kitchen team, Moments Restaurant offers contemporary and elegant surroundings in which appetizing fares from around the world can be appreciated in style and peace. Our experienced Chef has created a selection of delicacies that are available for both buffet and a-la-carte menus.

The dishes, prepared with great care and imagination, are varied and enticing and include selection that will suit guests with specific needs. Fresh ingredients selected from reliable sources contribute to sumptuous vegetarian specialties and a very gratifying culinary experience. The assortment of international food comprises western, middle-eastern, and Asian fares.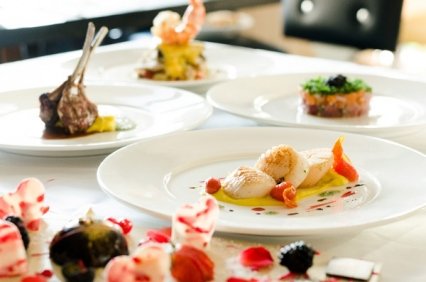 (Open from 9 a.m. until midnight)
Conveniently located on the ground floor, the Pause Lobby Lounge is the ideal place to cap off your day. The large windows offer a view of The AETAS bangkok's adjacent flora and the overall cozy ambience. Tasteful decoration, comfortable furniture, and the lifestyle feeling that emanates from the area all participate in creating a feeling of relaxation and serenity.

The outside terrace provides a wonderful opportunity to enjoy a well-deserved drink while chatting with friends. The beverage selection is extensive and includes both classic and innovative cocktails prepared by seasoned bartenders, a fine selection of international wines and ales, and an appetizing array of soft drinks such as fresh fruit juices and our signature coffee drinks.
The menu comprises a variety of pleasing snacks, more elaborate dishes, and of course our home-made bakery and pastry items. We are committed to servicing you at the highest standards and to providing you with the perfect conditions to spend some genuine quality time. After a long day visiting the city or attending to business, why not take a pause for a few drinks?
(Open from 7 a.m. until 7 p.m.)
Time Out is located by the pleasant outdoor swimming pool on the sixth floor. This full-service poolside bar provides our guests with a haven of leisure and repose in the heart of this bustling city.
The sober yet stylish decoration imparts a soothing sensation of true relaxation. Whether with friends, your family, or business colleagues, you will enjoy unwinding here while tasting our signature creations that include wonderful crisp salads, tasty sandwiches, and healthy drinks.Our professional bartenders are always at hand to mix mouth-watering cocktails and to serve appetizing snacks.
(Open from 6 a.m. until 8 p.m.)
The outdoor swimming pool is located on the sixth floor. Its breezy location, comfortable sun loungers and tables with parasols, all contribute to make this place the ideal spot for some sunbathing, good reading, and of course enjoying a nice swim.

The setting is enhanced by attractive frangipane trees and plants that add a touch of the refreshing green to the surroundings. The water quality and cleanliness are professionally monitored to ensure your comfort and health. For a truly relaxing experience, enjoy our two brand-new Jacuzzis with their soothing water jets.

Showers are available and appetizing food and drinks can be ordered at the nearby 'TIME OUT' Pool Bar. The ambience by the pool is especially stunning after dusk when the subtle indirect lighting emphasizes the elegance of the AETAS architecture.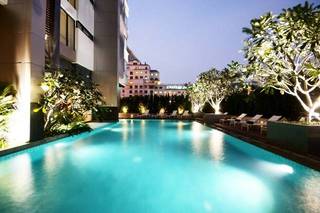 (Open from 9:00 a.m. to 10:00 p.m.) The very convenient AETASPA offers a wide range of massages and treatments that alleviate stress and rejuvenate your body efficiently and pleasantly.
The premises, which include five comfortable private treatment rooms, have been designed to impart a feeling of serenity and well-being. Subtle lighting, soothing harmonies, and delicately scented oils help create a perfect atmosphere for beneficial treatments. The selection of services provided includes healing massages such as Thai traditional massage, foot massage, and neck-and-shoulder massage.
Other treatments consist of facials using imported healing masks and oils, scrubs, and much more. All the therapists are experienced professionals who are experts at finding the most suitable treatment and products for your needs and desires.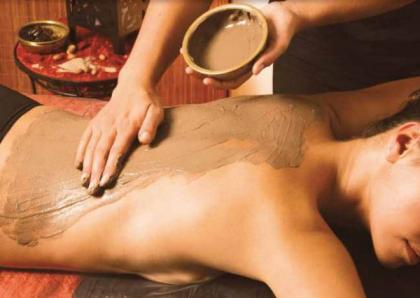 (6:00 a.m.- 10:00 p.m.)
Guests wishing to work out and remain in good shape are invited to use the Fitness Centre facilities located on the sixth floor by the swimming pool and the Spa.

The bright, clean and hygienic premises offer a variety of world-class equipment including treadmills, exercise bikes, and dumbbells. The ambience galvanizes you into working out in an enjoyable and beneficial way. A large plasma screen showing variety programs contributes to creating an energetic atmosphere.

A session at the Fitness Centre can be complemented by a refreshing splash in the nearby swimming pool where the soothing Jacuzzi sprays will lead to a state of utter bliss. You can also visit the sauna for a complete revitalizing experience.
The highly efficient Business Centre is open daily and our staff will always be delighted to assist you with any business-related needs. The wide range of services available includes:
- Booking conference rooms and arranging functions
- Flight bookings, reconfirmations, and amendments
- Mailing and courier services
- Mobile phone rental and SIM card purchase
- Private Internet stations
- Secretarial services (photocopying and scanning)
- Sending and receiving faxes
- Translation services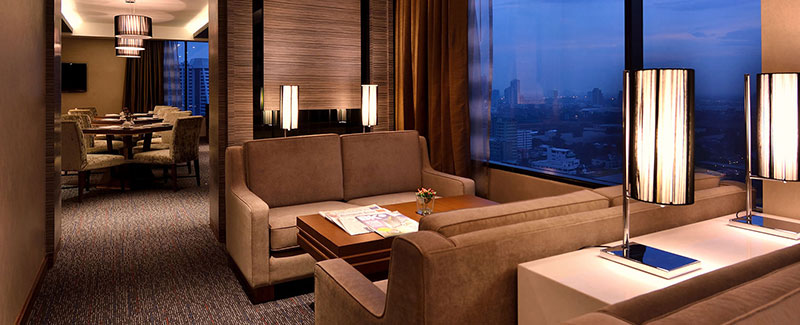 Guests at The AETAS bangkok can make use of our complimentary Cyber Stands located by the lobby lounge. Modern computers combined with high-speed Internet connections offer comfort and convenience for both PC and Mac users.
Set apart in a private section of the lounge, the Cyber Stands are the perfect choice for a quick perusal of mails and leisure web surfing. Stationary is also available at the Reception Desk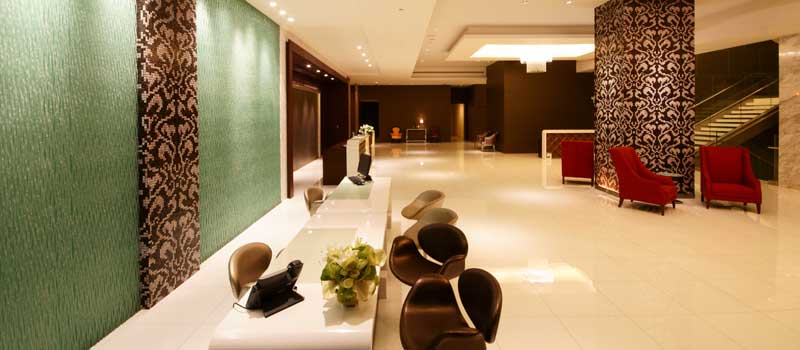 l.