Facilities/Services
Windsor Suites offers a wide range of facilities to cater to all your needs. From a scenic outdoor swimming pool to a fully equipped fitness centre and its very own Neva Spa for your relaxation after a long day out shopping. The hotel is popular for its huge conventions rooms for various types of events. Other facilities are listed below.
Windsor Suites is home to our very own Neva Spa, renowned amongst overseas visitors and residents of Bangkok for offering the most pleasurable spa and massage experience available in the city.
Please click here for more information about Neva Spa
Location:14th floorOpening hours:10.00am to 11.00pm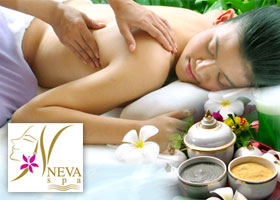 The pool bar offers snacks and refreshing drinks in view of the main pool. It provides a range of snacks, food and drinks.
Location:14th floorOpening hours:8.00am to 8.00pm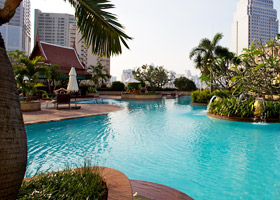 Location
Hotel Windsor Suites Bangkok
8-10 Sukhumvit Soi 20
Sukhumvit Road, Bangkok 10110
Thailand
T +66 2 262 1234
F +66 2 262 1212
info@windsorsuiteshotel.com